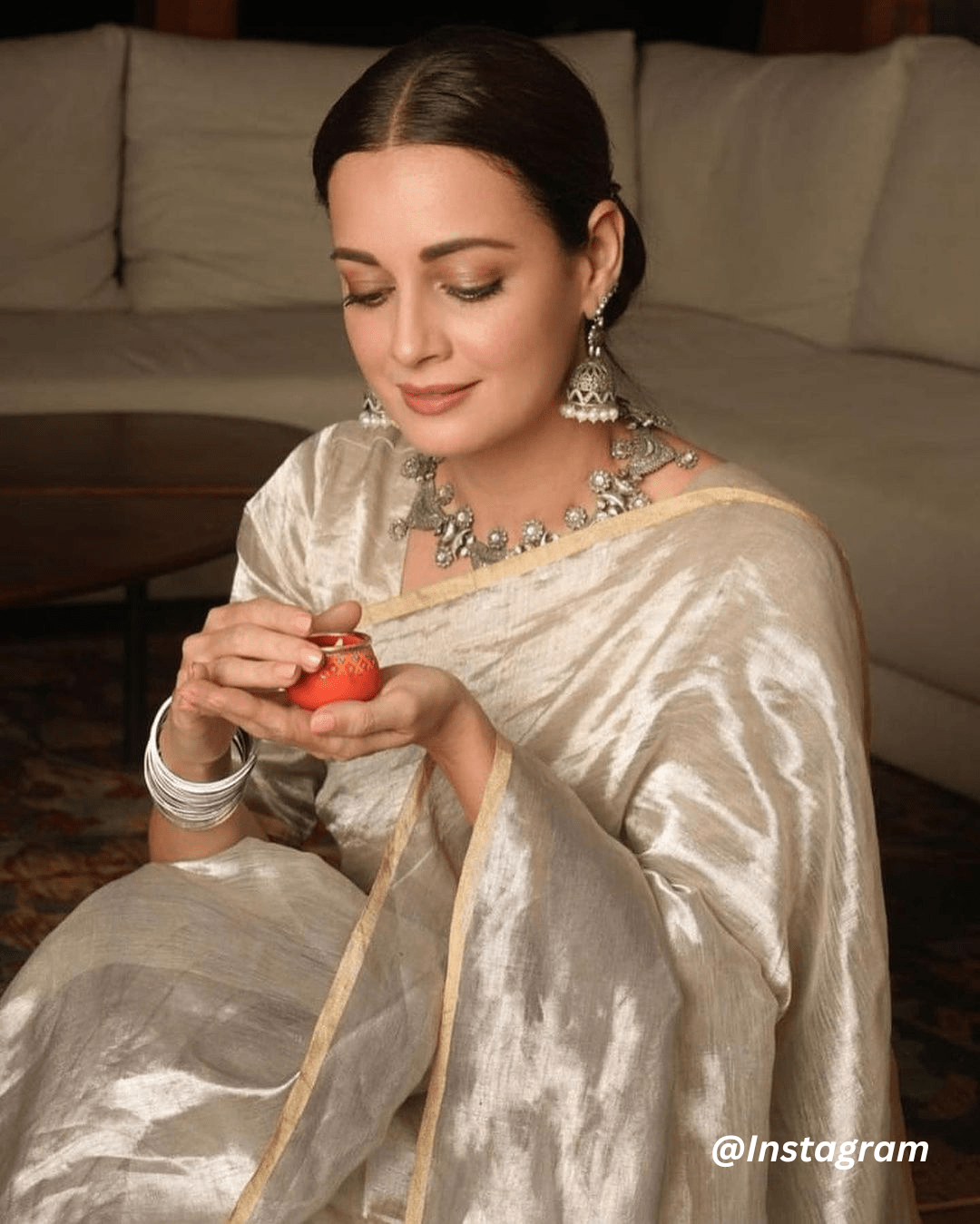 Alright, folks, Diwali's knocking on the door, and we all want to look fly without draining our wallets, amirite? Forget about spending big bucks, 'cause we've got some epic Diwali outfit ideas that won't break the bank and will have you looking like a rockstar at the same time. So, grab that chai, get comfy, and let's dive into some fashion hacks!
1. The Desi Diva Saree Hack
Ladies, you all probably have a saree stashed away somewhere, right? It's like the secret treasure in your wardrobe! So, dust it off, pair it up with a matching blouse, and voilà! You're already looking like a million bucks without spending a dime.
Pro Tip: Try some cool draping styles or toss on a belt to add a dash of swag to your saree game.
2. Mix-and-Match Madness
Have a lehenga skirt and a matching blouse? Mix 'em up, and you've got yourself a totally new look! Don't forget to throw in a contrasting dupatta for that extra oomph!
Pro Tip: Mixing and matching is all about breaking the rules, so go wild with those colors and patterns!
3. Desi Swag with a Modern Twist
Ladies, here's a game-changer: Pair that Anarkali kurta with your fave pair of jeans. It's comfy and chic, and it screams fashion-forward.
Pro Tip: Accessorize with some jazzy earrings and bangles for that desi touch to your modern look.
4. Silk Saree Revival
Got an old silk saree hanging around? It's time to revive it! Trust us; these vintage beauties can make you look super regal.
Pro Tip: Pair it with a bold blouse and some antique jewelry for that timeless charm.
5. Kurti and Palazzo Perfection
Kurti and palazzo pants – it's a match made in fashion heaven. Go for bright colors and funky prints to get into the Diwali spirit.
Pro Tip: Slip into some juttis or mojris for that extra ethnic flair!
6. DIY Dupatta Dress
Got a fabulous dupatta and a plain dress? Turn it into a unique gown-like outfit by draping that dupatta creatively. Easy-peasy, right?
Pro Tip: Make sure that dupatta is wrinkle-free and bursting with color.
7. The Handloom Hype
Handloom sarees are not just eco-friendly; they're also super trendy. Rock it this Diwali with minimal accessories for that rustic charm.
Pro Tip: Keep your makeup and bling simple to let that handloom saree shine.
8. Vintage Vibes
If you have some vintage gems passed down from your family, now's the time to flaunt 'em! Be it an antique lehenga or kurta, it's your chance to wear history in style.
Pro Tip: Make sure your heirloom is well-preserved, and pair it with some classic jewelry.
The Wrap-Up
So, there you have it, pals! You can look like a fashion icon this Diwali without making your wallet cry. All it takes is some creativity and a little wardrobe diving. By reusing what you've got, you're not just saving money but also doing your bit for the environment. So, rock these Diwali outfit hacks, and shine like the star you are this festive season!
Also Read: Get Your Diwali Swag On: Sonam Kapoor's Dope Style Guide for 2023!