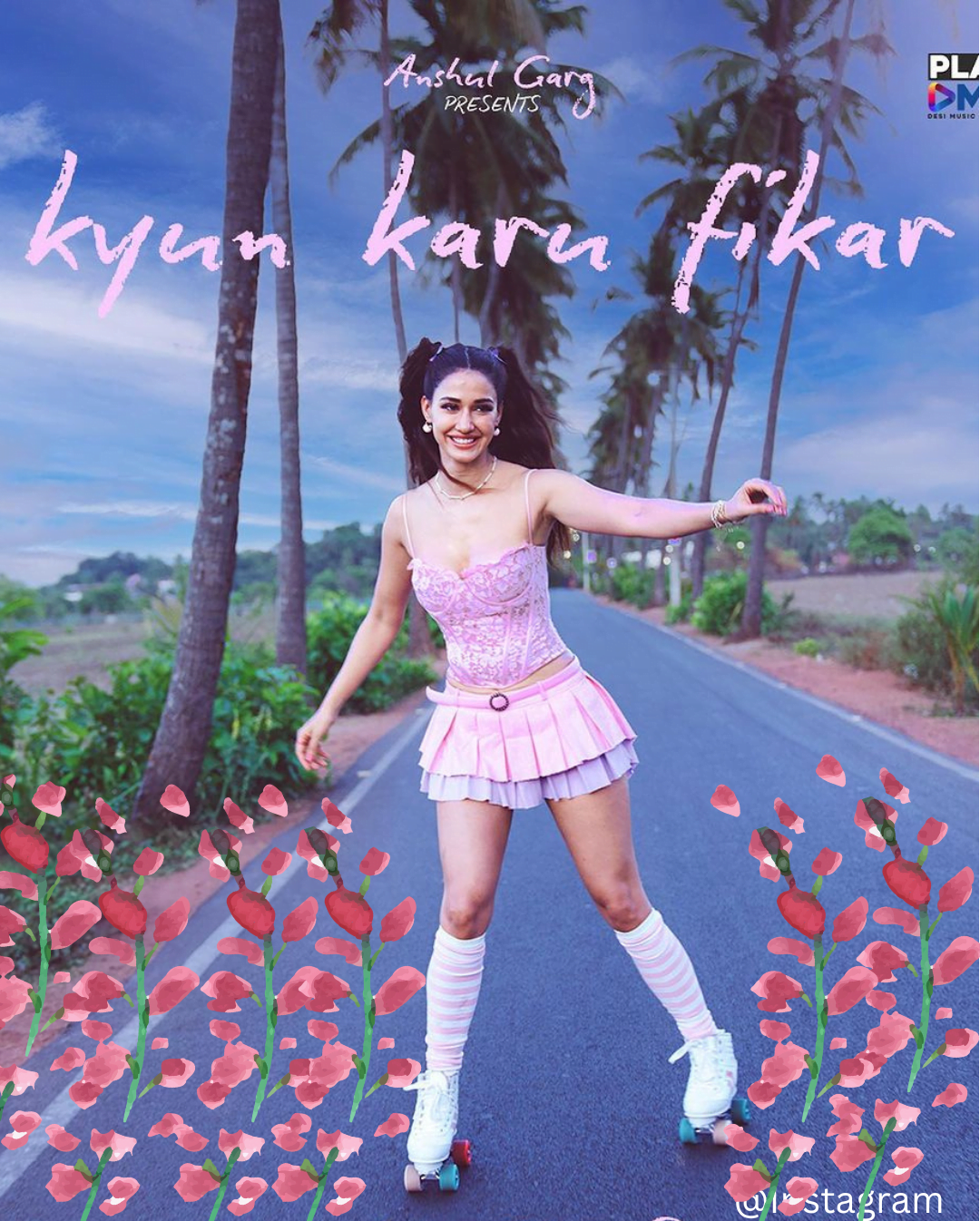 Hey, hey, hey, party people! 🎉 Hold onto your hats 'cause we've got some super juicy deets about the amazing Disha Patani and her mind-blowing journey into the world of directing! 🎥 And guess what? She's not just the director but also the star in her own music vid called "Kyun Karu Fikar." 😱 Can you say "freaking awesome" or what?
Y2K Vibes: Time Travel to Coolness
Okay, so, you know that super rad style from the early 2000s, right? Well, guess what? Disha's bringing it back with a bang! The music vid is like a time machine to the Y2K era, and she's slaying those vibes like nobody's business. Can we take a moment to appreciate her in that fire red cutout dress? 🚀 Girl, you're making us believe in time travel!
Fashion Fiesta Alert 🎉
Hold onto your fashion hats, babes, 'cause Disha's changing outfits faster than we can blink! She's got this flirty pink corset and pleated skirt combo while skating like a pro. 🛹 And then bam! She's rocking a printed mini dress on the sand, owning it like the queen she is. Oh, and did we mention that lace cutout dress on the beach? Heart eyes for days!
Behind-the-Scenes Sneak Peek 🎬
Wait for it, wait for it! Disha's not just giving us the on-screen magic; she's giving us a sneak peek behind the curtain, too! 🎬 Those close-ups are like a VIP pass to her glam world. Yellow tulle dress? Check! Glowy goddess mode? Double-check! It's like we're right there with her, experiencing the fabulosity up close and personal. 😎
BFF Goals: Tattoo Edition 🖋️
Hold onto your seats, 'cause we're about to drop a bombshell! Disha's BFF Aleksandar Alex Ilic just pulled off the ultimate fan move. Brace yourselves—he got Disha's face tattooed on his arm! 😱 Yep, you read that right. Their rumored BFF-ship just got real, and it's breaking the internet. 🌐 A tribal Disha with a feather crown? Can we say "epic"?
Tattoo Chronicles Unleashed
Oh, but it gets even wilder, peeps! The tattoo artist spilled the tea on Instagram about the ink-spiration. Those blue eyes got inked in, and the whole tattoo is like a tribute to Disha's fierce vibes. 🦄 The buzz is real, and you can bet this inked-up saga is keeping the gossip mill spinning like crazy. 😲
Let's Wrap This Up in Style 🎬
Alright, folks, here's the scoop: Disha Patani is not just a dazzling star; she's also a boss babe director. Her "Kyun Karu Fikar" vid is like a fashion rollercoaster, taking us back in time and then catapulting us into the future of style. 💃 And that tattoo stunt? It's like BFF goals on steroids! 🔥
So, if you wanna live and breathe all things Disha and soak up those wicked Y2K vibes, you're in for a treat. Keep watching, keep dreaming, and keep grooving to her beats.
Also Read: Cuteness Overload: Channeling Disha Patani's Barbie Vibes for Ultimate Style Goals!