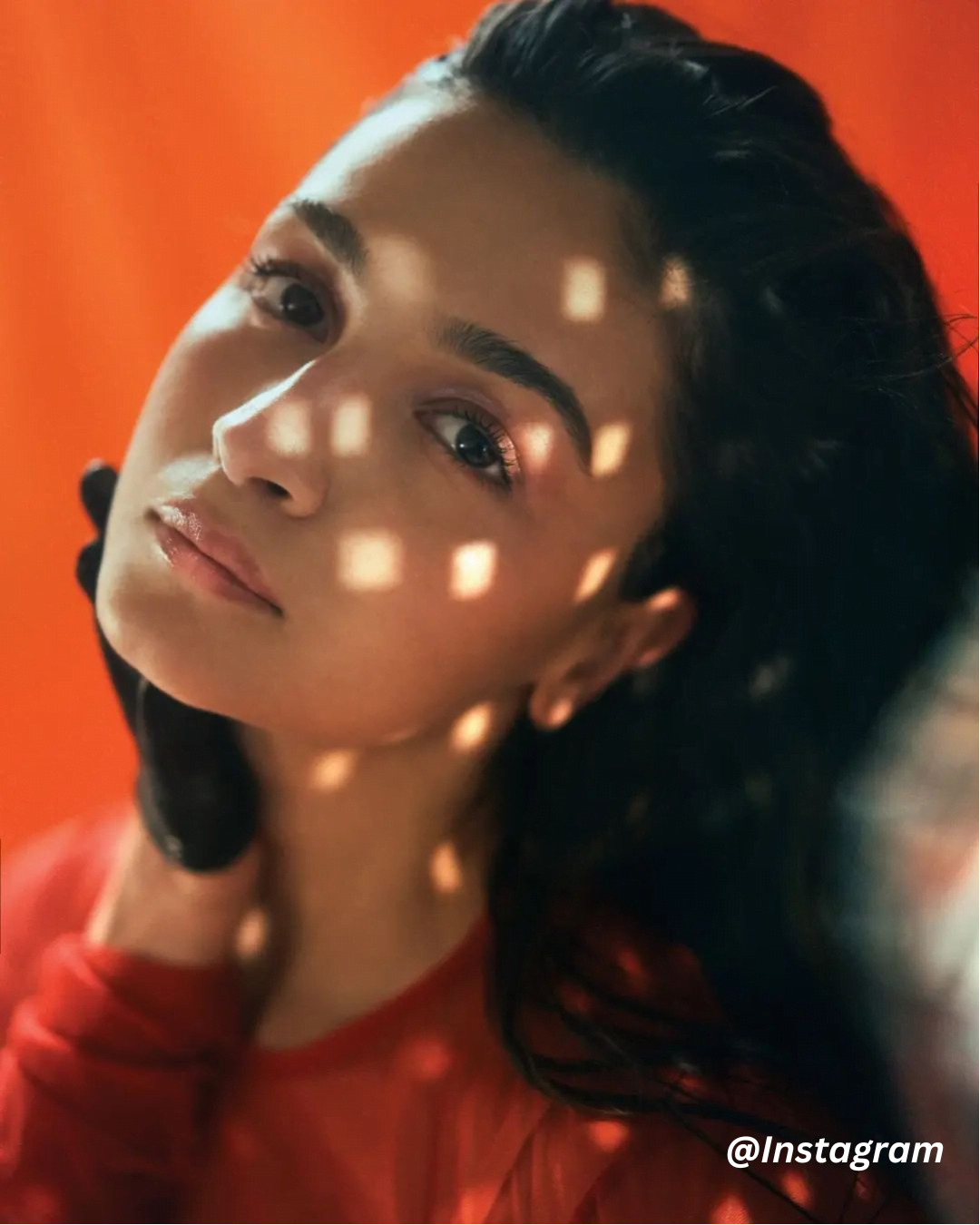 Hey there, fashion-forward folks! Today, we're diving into the fabulous world of Bollywood's fashionista, Alia Bhatt. Trust us; you're in for a treat! Our girl Alia recently turned heads and set Instagram on fire with her drop-dead gorgeous look at the Ambani's Ganesh Chaturthi bash. Picture this: a fiery orange saree that screams 'party time' paired with a sleeveless blouse that's basically a disco ball – and yes, it's as amazing as it sounds!
The Fiery Orange Wonder
Let's talk about that saree, shall we? Imagine a color that's a perfect blend of warmth and vibrancy. Yep, that's what Alia rocked at the shindig. It's like she bottled up sunshine and draped it around herself. The moment she walked in, all eyes were on her – and for a good reason!
Bling-tastic Blouse
But what truly made jaws drop was the blouse. Picture this: it's like a starry night in there! The blouse was adorned with mirrors that sparkled like stars in the night sky. You couldn't look away, even if you wanted to. It's like Alia said, "Why wear a regular blouse when you can wear a party on your chest?" We totally agree, Alia!
Effortless Glam
Now, let's chat about her hair and makeup skills. Her hair, all wavy and free, was like something out of a shampoo commercial. It framed her pretty face perfectly. And her makeup? Subtle yet striking. Her eyes had that 'I woke up like this' vibe, and her lips? A beautiful peachy-pink shade that tied it all together. It's like she whispered to the mirror, "Mirror, mirror, on the wall, who's the fairest of them all?" And the mirror probably said, "Girl, it's you!"
Alia, The Trendsetter
We all know Alia Bhatt has a reputation for being a style icon. But this outfit took her style game to a whole new level. She managed to blend tradition with modern glam effortlessly. It's like she's saying, "Why choose when you can have it all?" She's like a style wizard, and we're totally loving it!
Setting the Fashion Bar High
Now, let's talk about the Ambani's Ganesh Chaturthi party. It was a star-studded affair with Bollywood biggies everywhere. Shah Rukh Khan, Salman Khan, Deepika Padukone – you name it, they were there. But guess who stole the spotlight? Yep, our girl Alia! Her outfit set a new standard for festive fashion. People couldn't stop talking about it, and Instagram exploded with her pictures.
In a nutshell, Alia Bhatt nailed it with her fiery orange saree and bling-tastic blouse. She effortlessly mixed tradition with modern sass, proving yet again why she's the reigning queen of style. We can't wait to see what she wears next because when it comes to fashion, Alia is always one step ahead!