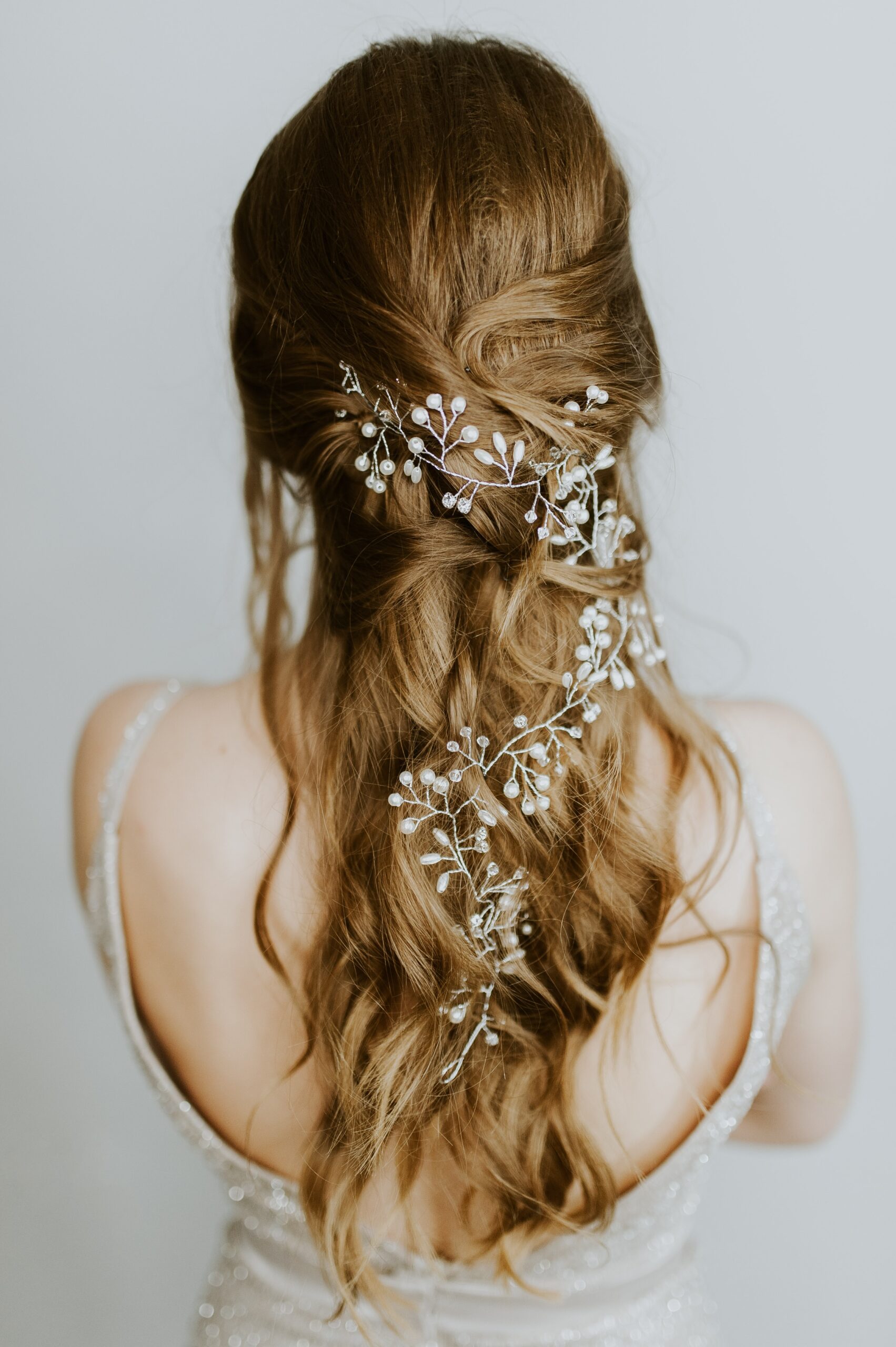 Hey there, busy bees! We get it – mornings are like a race against time. But who says you can't look awesome while you're at it? Here are 5 super cool hair hacks to rock your mornings with style, without any fuss!
1. The Fancy Ponytail Upgrade
Let's kick things off with the classic ponytail. But wait, we're about to make it fancy!
Step 1: Tools of the Trade
Hairband
Comb
Bobby pins
Hair spray
Step 2: Up and Away Brush your hair to make it smooth. Now, gather your hair up high, like you're aiming for the stars, and tie it up with a hairband.
Step 3: Twist & Secure Time for the twisty magic! Split your pony into two parts, twist them both, and then twist 'em together. Tuck the ends under and pin them. Top it off with some hair spray, and boom – a sleek upgrade to your regular ponytail!
2. The Boho Crown Braid
For those days when you want that boho-chic vibe!
Step 1: What You Need
Hairbrush
Hairbands
Bobby pins
Texturizing spray
Step 2: Divide and Conquer Start by splitting your hair down the middle. Create two low ponytails at the back of your head.
Step 3: Braid It Up Braid both ponytails and secure them with hairbands. Give them some volume by gently pulling them apart.
Step 4: Crown It Up Wrap one braid around your head and pin it in place. Do the same with the other braid, and you've got a boho braided crown. Spritz some texturizing spray for that effortlessly cool look!
3. The Messy Bun Marvel
The messy bun is always a win!
Step 1: Gather Your Gear
Hairband
Bobby pins
Hair spray
Step 2: High Ponytail Power Pull your hair into a high ponytail and tie it up.
Step 3: Twist & Pin Time to get messy! Twist your pony and wrap it around the base to create a bun. Pin it up to hold the magic in place.
Step 4: Get Tousled For that 'I woke up like this' look, gently pull out a few strands, give 'em a little tousle, and finish with some hair spray. Bam, you're ready to roll!
4. The Classy French Twist
Feeling all sophisticated and stuff? Try the French twist!
Step 1: Get Your Tools
Step 2: Side Sweep Sweep your hair to one side, like you're joining a secret society.
Step 3: Twist & Secure Now, twist your hair inwards and upwards, securing it with pins along the way.
Step 4: Tuck It In Tuck any strays into the twist and pin 'em up.
Step 5: Seal the Deal A little hair spray to make sure it stays in place, and you're all set to impress!
5. The Half-Up Top Knot
And for those chill days, there's the half-up top knot!
Step 1: Grab Your Stuff
Hairband
Bobby pins
Hair spray
Step 2: Half the Fun Gather the top half of your hair into a ponytail on the crown of your head and tie it up.
Step 3: Knot It Up Give it a twist and wrap it around the hairband to make a super cool knot.
Step 4: Pin It Down Secure it with some bobby pins, and a little hair spray to make sure it stays put.
There you have it, your hair game is on point without wasting precious morning minutes. These 5 awesome hair hacks are your secret weapons to look fantastic in no time. Remember, it's your hair, your canvas – get creative and rock your style!