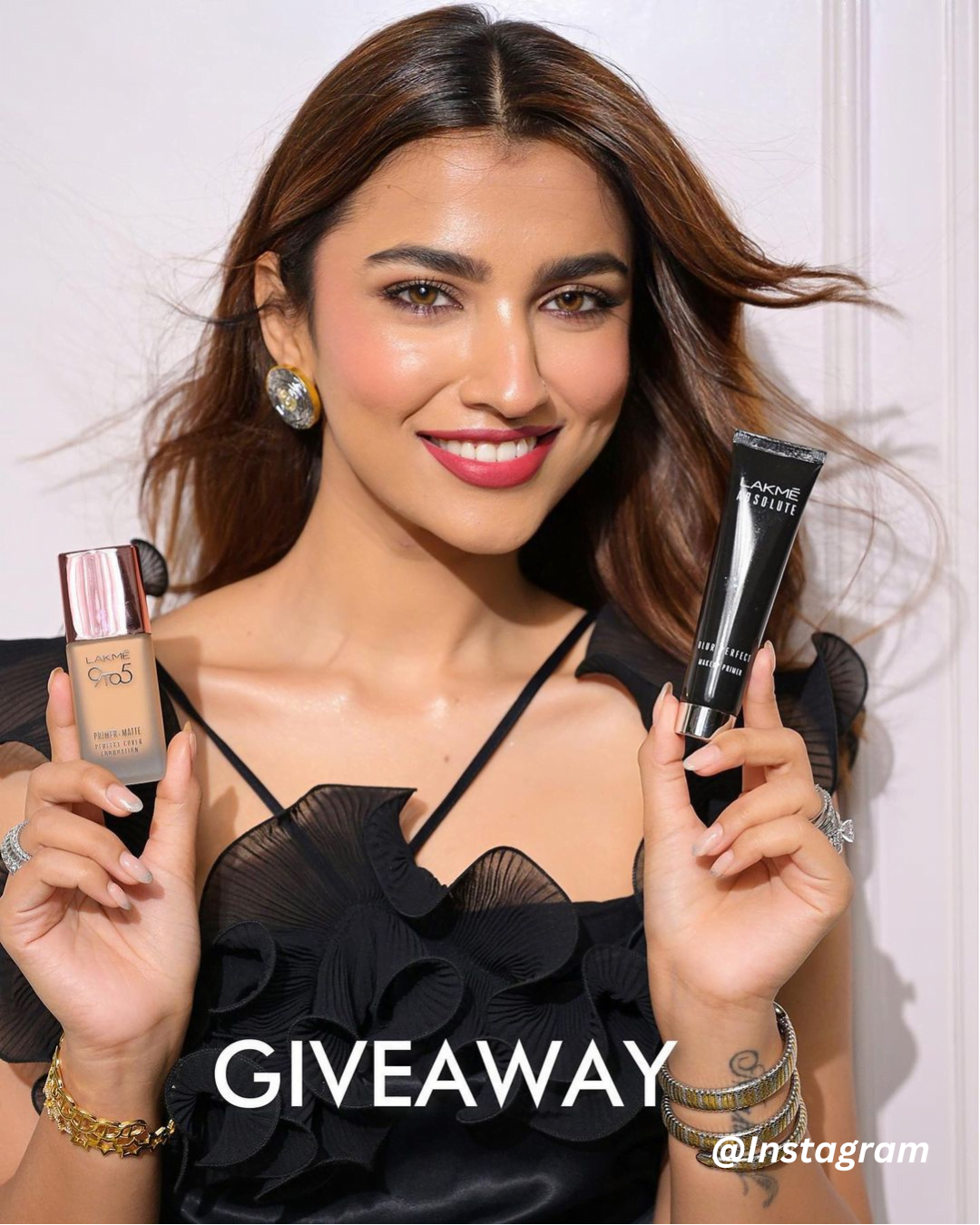 Hey there, beauty enthusiasts! We're about to embark on a makeup adventure that's all about achieving fantastic skin with the help of Lakme Foundation. Forget complicated jargon and embrace the simple and fun path to flawless skin. Let's dive into these 10 fabulous tips that will make you fall in love with your mirror all over again!
1. Start Fresh
Think of your face as a blank canvas. Before you get artsy with makeup, make sure it's clean and moisturized. A gentle cleanser followed by a hydrating moisturizer will do wonders.
2. Prime Time
Primer isn't just for fancy folks. It's like the magical glue that makes your makeup stick around longer. Plus, it makes your skin look smoother and more fabulous.
3. Find Your Shade Soul Mate
Choosing the right foundation shade is like picking the perfect ice cream flavor – it's essential for happiness. Test a few shades on your jaw or wrist to find the one that melts into your skin like a dream.
4. Brush or Sponge Magic
Apply your Lakme Foundation like a pro with a makeup brush or sponge. Start in the middle and work your way out for an even, photo-ready finish.
5. Layer Love
Remember, it's easier to add than to subtract. Start with a light foundation layer and build up if you need more coverage. You're in control!
6. Hide and Seek
Conceal those pesky spots and under-eye circles with concealer. It's like your secret weapon for a flawless finish.
7. Powder Power
Don't let your makeup slide away! Set it with a bit of translucent powder, especially on your T-zone. Hello, matte perfection!
8. Sculpt Like a Pro
Channel your inner artist by contouring with a slightly darker foundation shade. Highlight your gorgeous features with a lighter shade. Hello, cheekbones!
9. Blush Bliss
Add a pinch of blush to your cheeks for that rosy, healthy glow. Choose a shade that matches your vibe and watch your face light up.
10. Lock It Down
Seal the deal with a makeup setting spray. Your flawless look deserves to last all day and night!
And there you have it, the secret sauce to fabulous skin using Lakme Foundation. These 10 simple tips will help you rock a flawless look, whether you're heading to a party or just feeling fancy on a Tuesday. Wave farewell to blemishes and welcome a boost of confidence!
Also Read: Nail That Hand Cream Game!