Table of Contents
Introduction
The Classic Pompadour
Undercut with Comb Over
High and Tight Fade
The Textured Crop
Crew Cut
Long Wavy Locks
The Buzz Cut
Modern Slick Back
Faux Hawk
The Side Part
Conclusion
Introduction
When it comes to grooming and style, a great haircut can make all the difference. With numerous options available, choosing the right haircut can be both exciting and overwhelming. In this comprehensive guide, we will explore various types of haircuts for men, highlighting their unique characteristics and suitability for different face shapes and hair textures.
1. The Classic Pompadour
The Classic Pompadour is a timeless hairstyle that has made a remarkable comeback in recent years. Characterized by its voluminous top and short sides, this iconic haircut adds a touch of sophistication to any man's appearance. To achieve the perfect Classic Pompadour, ask your barber to leave about 3 to 5 inches of hair on top, and fade the sides gradually. This style works exceptionally well for men with oval and square face shapes.
2. Undercut with Comb Over
The Undercut with Comb Over is a modern and stylish haircut that has gained popularity among fashion-forward men. It involves shaving the sides and back of the head while keeping the hair on top significantly longer. The longer top is then combed over to one side, creating a sharp and clean look. This haircut suits men with round and heart-shaped faces, as it helps to balance out facial proportions.
3. High and Tight Fade
The High and Tight Fade is a military-inspired haircut that exudes masculinity and low maintenance. With this style, the sides and back are buzzed very short, while the top is kept slightly longer. The fade starts high on the sides and gradually tapers down, creating a distinctive contrast. This haircut works well for men with active lifestyles and is especially suitable for those with a diamond or rectangular face shape.
4. The Textured Crop
For those seeking a fresh and modern look, the Textured Crop is an excellent choice. This haircut is all about natural texture and movement. It involves cutting the hair short on the sides and leaving the top with enough length for added texture. The textured crop complements various face shapes, including round and oval, and is perfect for men who prefer a low-maintenance yet trendy appearance.
5. Crew Cut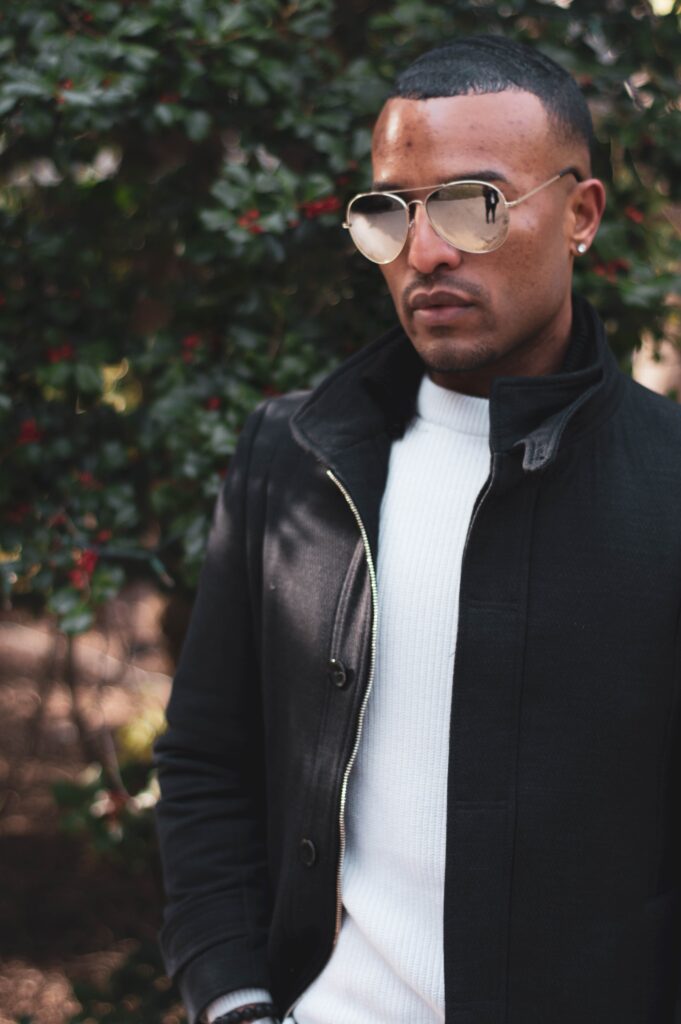 The Crew Cut is a classic and versatile haircut that has stood the test of time. With a Crew Cut, the hair on the top is cut short and even, while the sides and back are tapered. This clean and neat style suits most face shapes and is ideal for men who prefer a no-fuss haircut that still looks refined.
6. Long Wavy Locks
Long wavy locks are an excellent option for men with naturally wavy or curly hair. Embracing your natural texture can lead to a relaxed and effortlessly stylish look. Regular trims are essential to maintain the shape and avoid frizziness. Long wavy locks suit various face shapes, but it's particularly flattering for men with round or oval faces.
7. The Buzz Cut
The Buzz Cut is the ultimate low-maintenance haircut that never goes out of style. With this haircut, the hair is uniformly buzzed short all around the head. It offers a rugged and masculine appearance while highlighting facial features. The Buzz Cut is suitable for all face shapes and is especially favored by men who prefer a no-nonsense approach to their grooming routine.
8. Modern Slick Back
The Modern Slick Back is a suave and polished hairstyle that works well for both formal and casual occasions. The hair on top is swept backward using a styling product to achieve a sleek and refined look. This haircut complements men with oval or rectangular face shapes, accentuating their strong jawlines.
9. Faux Hawk
If you desire a bold and edgy haircut, the Faux Hawk might be the perfect choice for you. Inspired by the Mohawk but less extreme, the Faux Hawk features a strip of longer hair running from the forehead to the nape of the neck, while the sides are kept shorter. This daring style suits men with diamond or heart-shaped faces, adding a touch of rebellious flair to their appearance.
10. The Side Part
The Side Part is a classic and sophisticated haircut that never goes out of style. This versatile style involves parting the hair to one side and keeping it neat and tidy. The Side Part suits most face shapes, as it offers a timeless and elegant look that can be adapted for formal or casual settings.
Conclusion
Choosing the right haircut can significantly impact your overall appearance and confidence. From timeless classics like the Pompadour and Crew Cut to modern styles like the Undercut with Comb Over and Textured Crop, there is a wide array of options to cater to every man's preferences and personality. Remember to consider your face shape and hair texture when selecting a haircut, and don't be afraid to try something new to discover the style that best represents you. So, visit your trusted barber, discuss your options, and get ready to rock a fresh and stylish haircut that will leave a lasting impression.